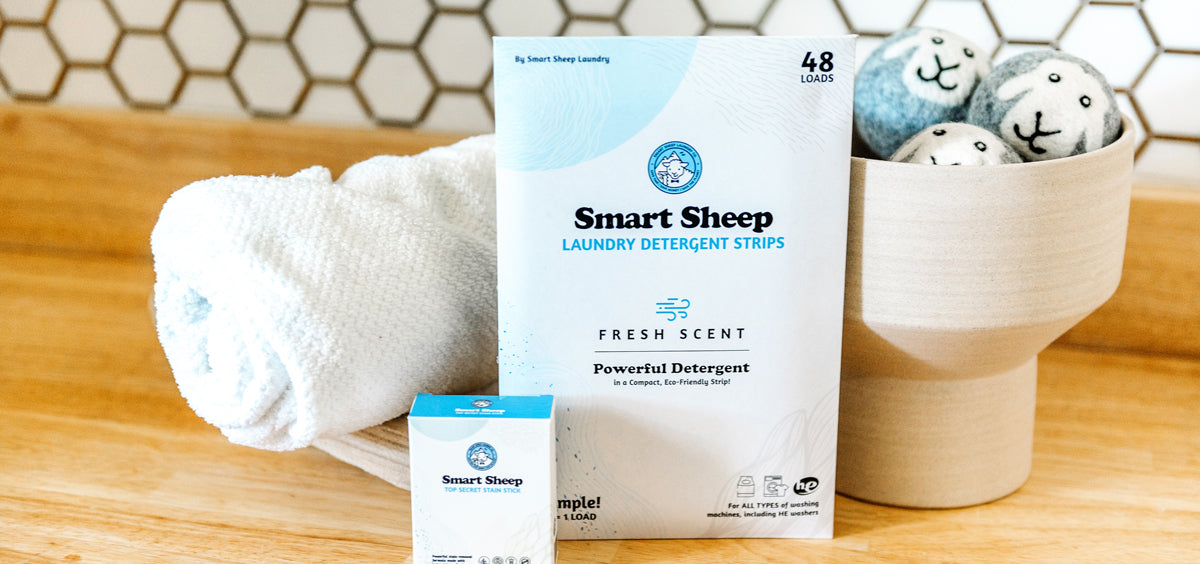 Detergent Strips
Effective, easy, and eco-friendly detergent strips. Say goodbye to toxic detergents.
What are Detergent Strips?
Why use detergent strips?
Where do you put detergent strips?
Do laundry strips ruin clothes?
Do laundry strips work in hot or cold water?
Do laundry strips expire?
Are laundry sheets better than liquid?
Do detergent pods have plastic in them?
What kind of eco-friendly laundry products do you offer at Smart Sheep?
Do laundry detergent strips eliminate the need for measuring and messy liquids?
Are Smart Sheep detergent strips packaged in plastic containers?
How many loads of laundry can I clean with a package of your detergent strips?
Can I use your laundry strips on different fabric types?
How do your laundry strips compare to traditional powdered detergents?
Are liquidless laundry detergents suitable for hand washing?
What makes laundry products Earth-friendly?
Can concentrated laundry detergents remove heavily soiled stains?
Is unscented laundry detergent effective in cleaning your clothes?
How can I measure detergent with no mess?
How does scented laundry detergent leave clothes smelling fresh?
Is fabric softener really necessary?