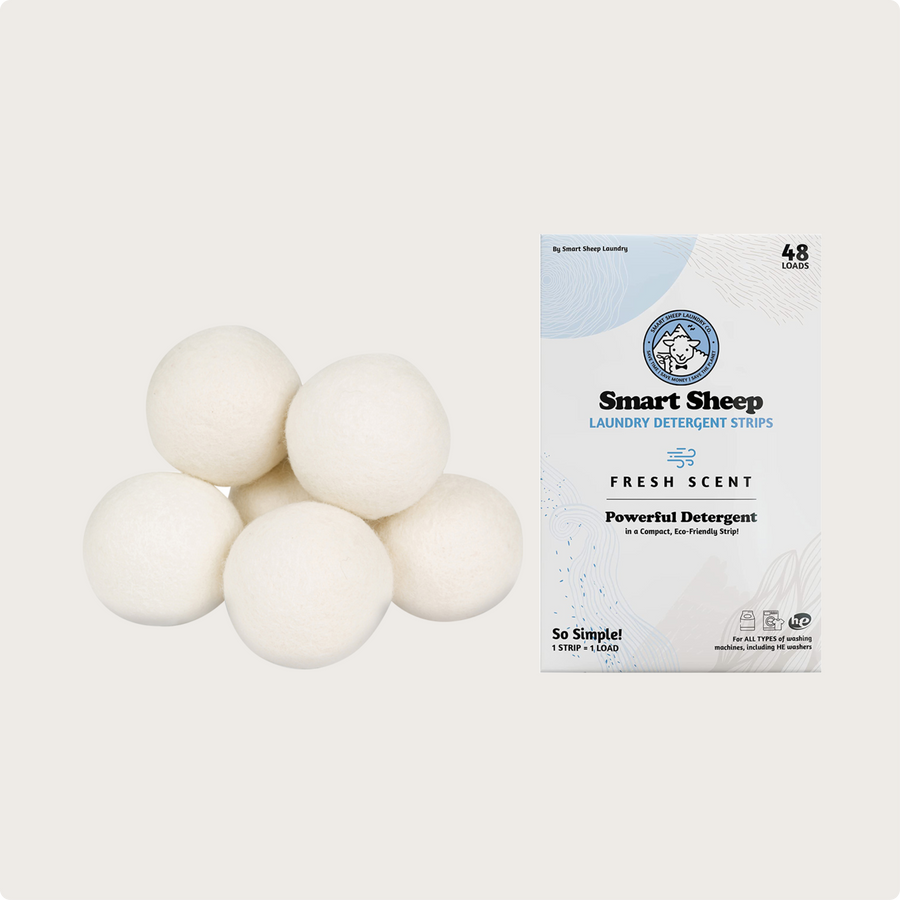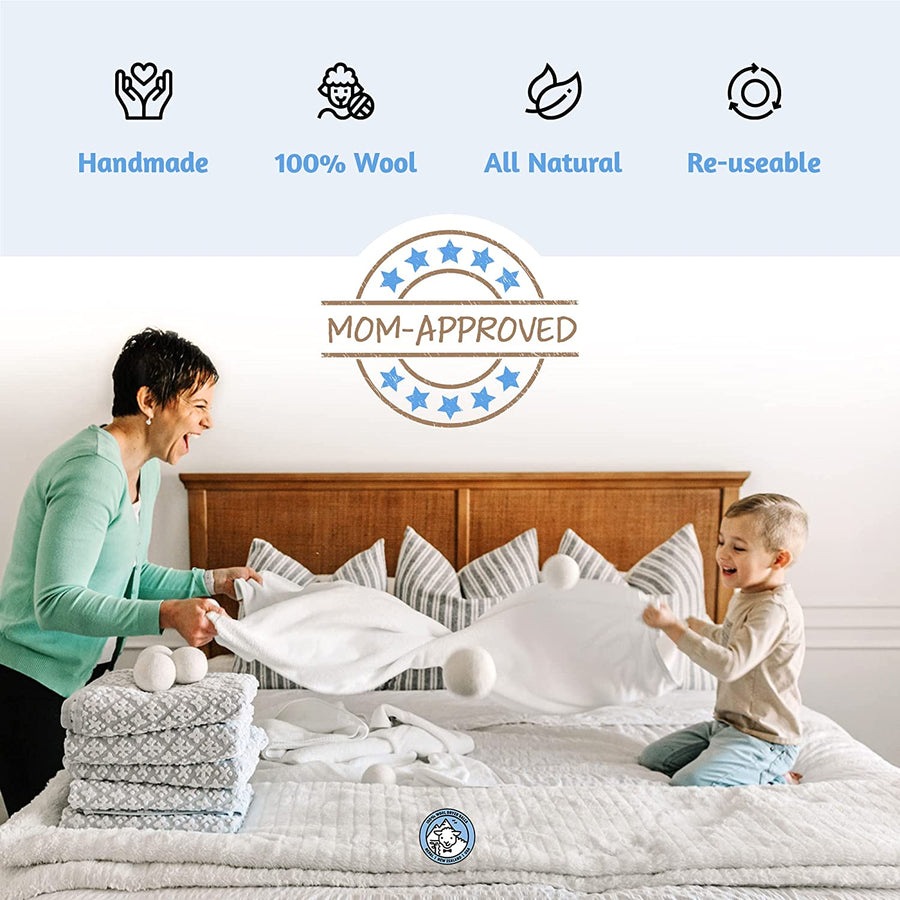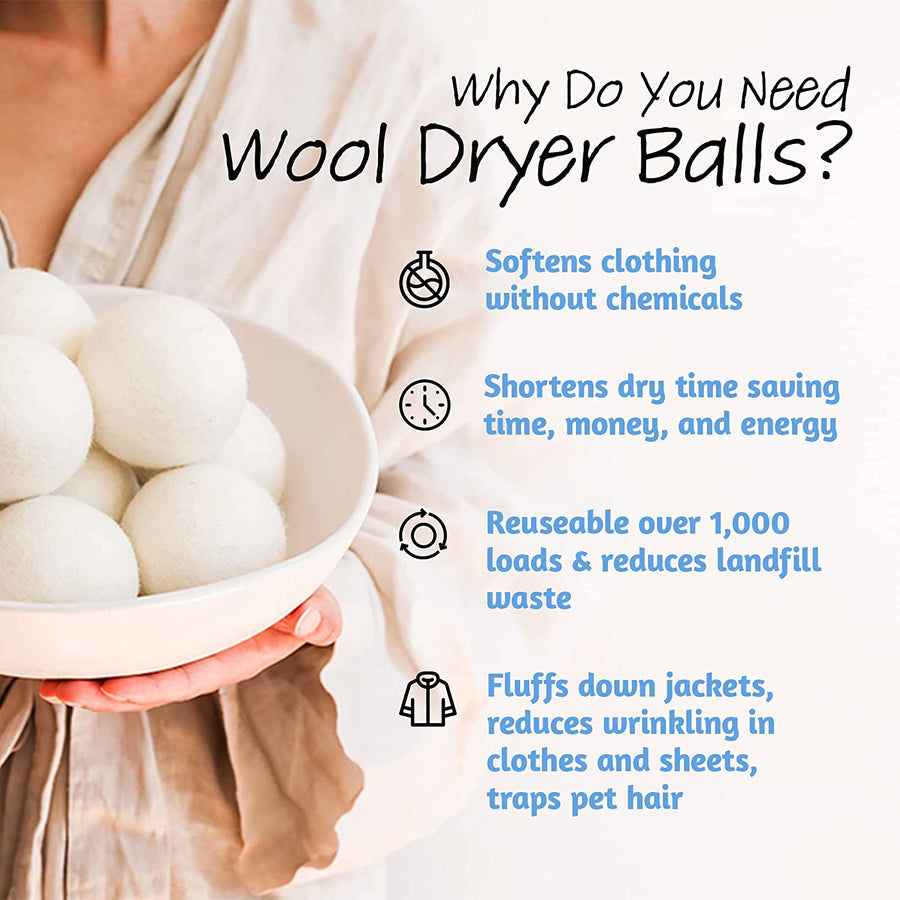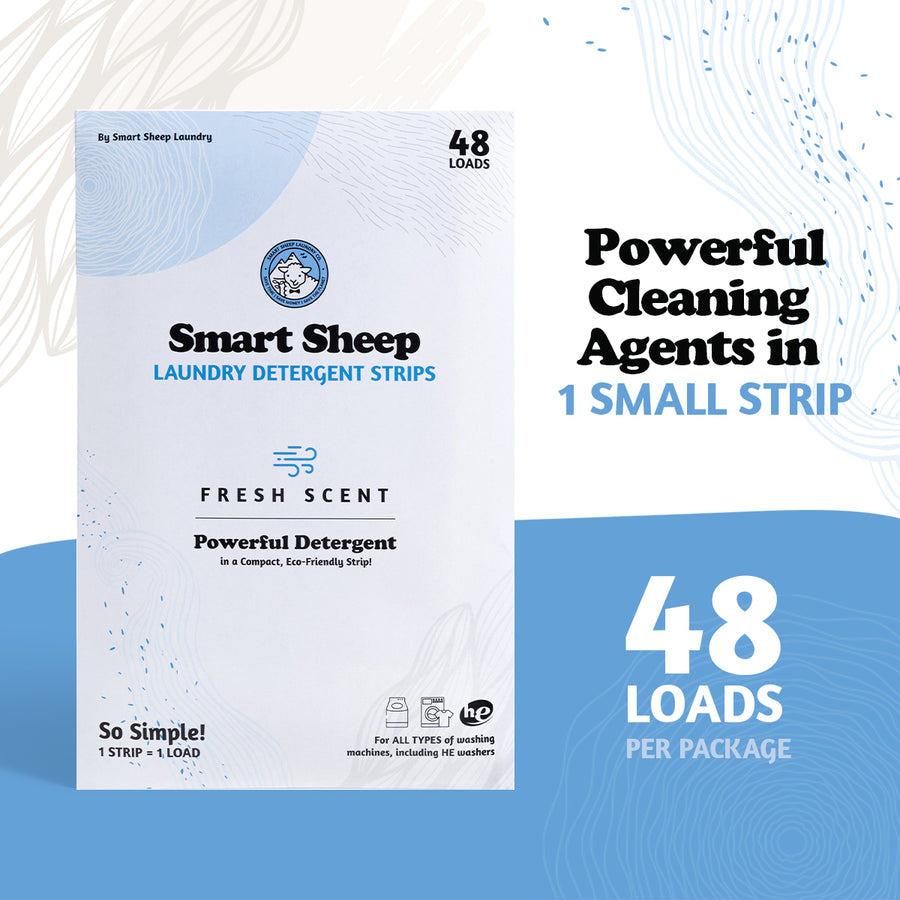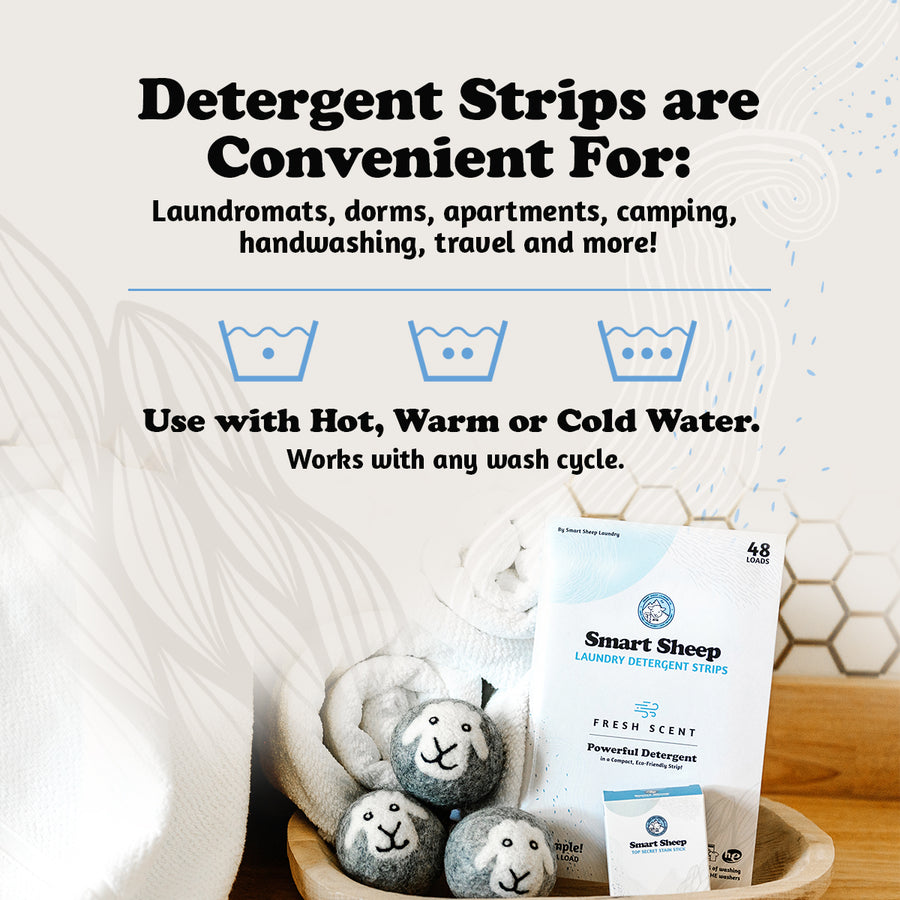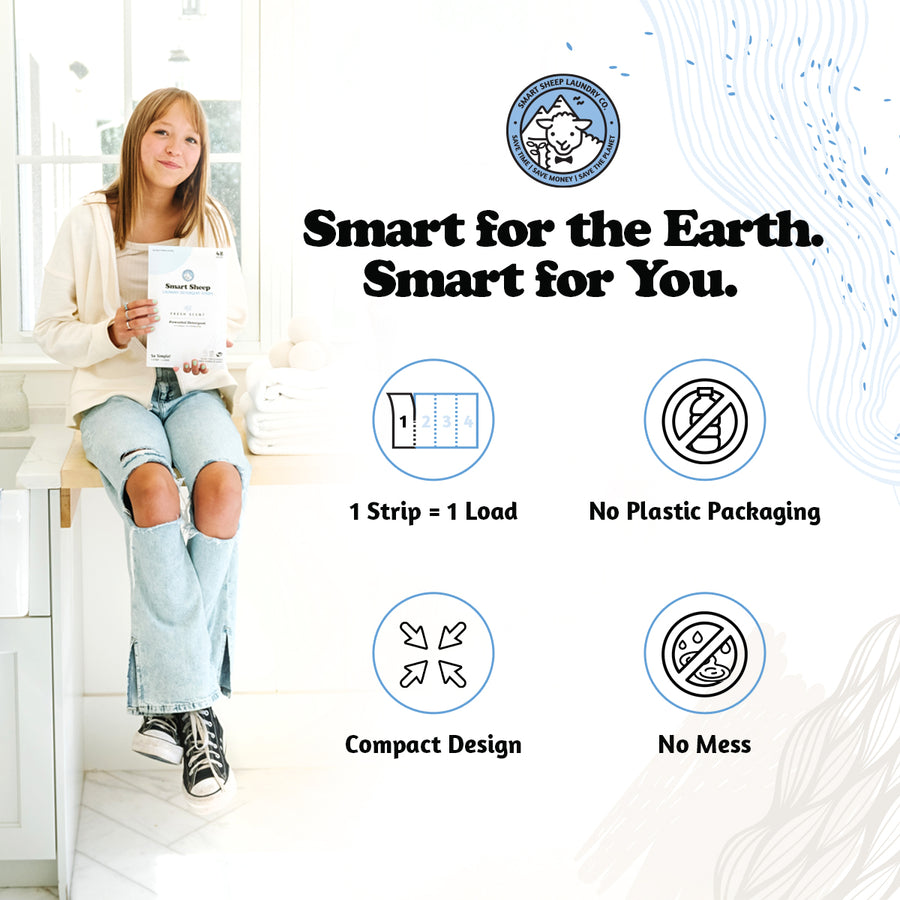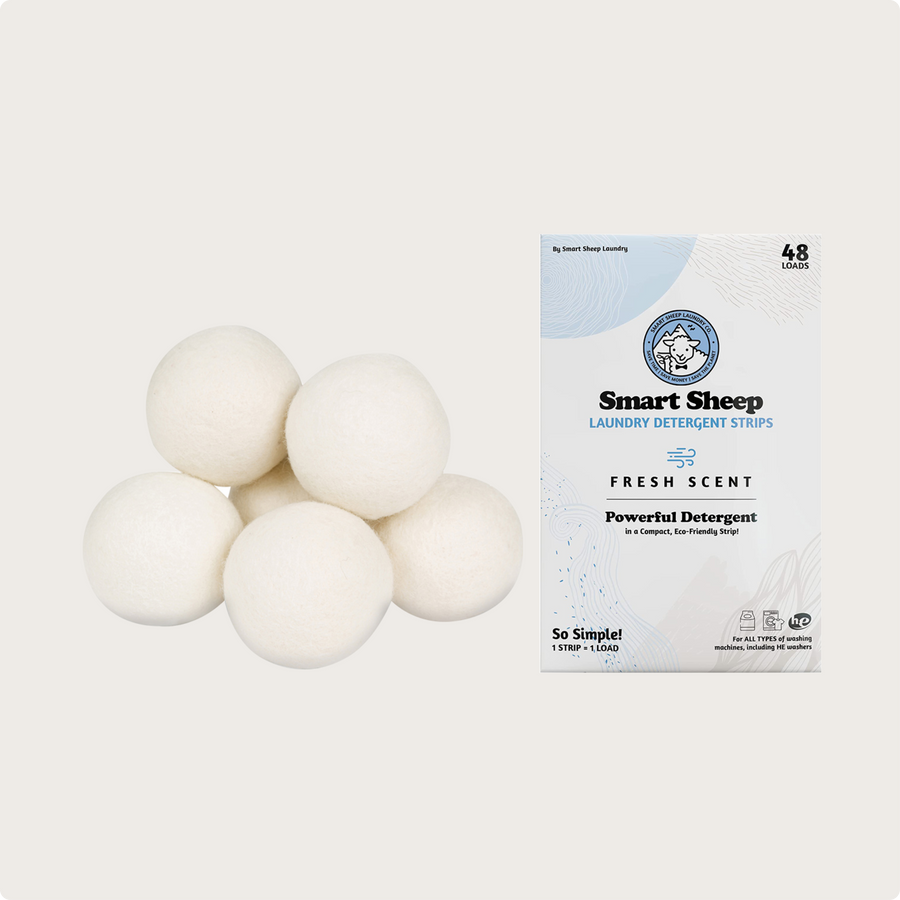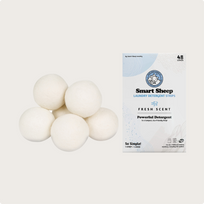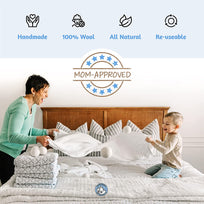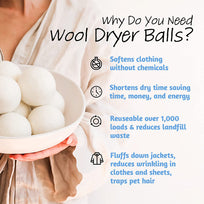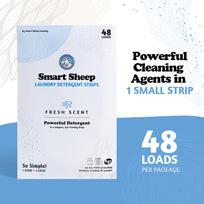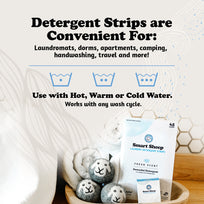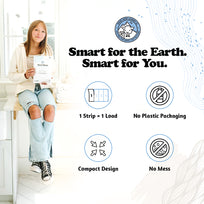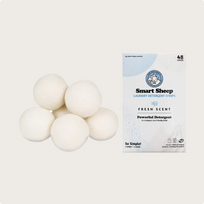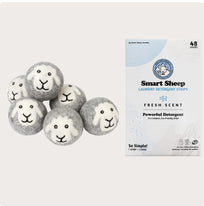 6 Wool Dryer Balls + Detergent Strips
Set of 6 100% Wool Dryer Balls + Detergent Strips (save 10%!)
---
---
Wool Dryer Ball 6-Pack:


The balls that started it all! This set includes 6 of our 100% wool dryer balls. Choose Original White, "Smiling Sheep," or "Marching Penguins."

100% New Zealand wool dryer balls (Large size about 71 mm)

Made in Nepal by women and minorities paid a living wage

Shortens drying time (use 3 balls for small/med load, 5-6 for large)

Softens laundry naturally (great for those with sensitive skin & babies)

Lasts for thousands of loads, replaces dryer sheets, saves money

Eco-Friendly Detergent Strips:


Powerful detergent in a compact, eco-friendly strip!

No plastic jug waste!

Great for sensitive skin

Perfect fresh scent

Convenient for homes, dorms, laundromats, camping, travel and more!

Works with any wash cycle, and HE washers.

Use for 48 loads.

FREE SHIPPING to the USA

Easy as 1-2-3:
Place strip(s) in the washing machine drum.

Add the laundry.

Start your preferred wash cycle.
Free Shipping on all US Orders