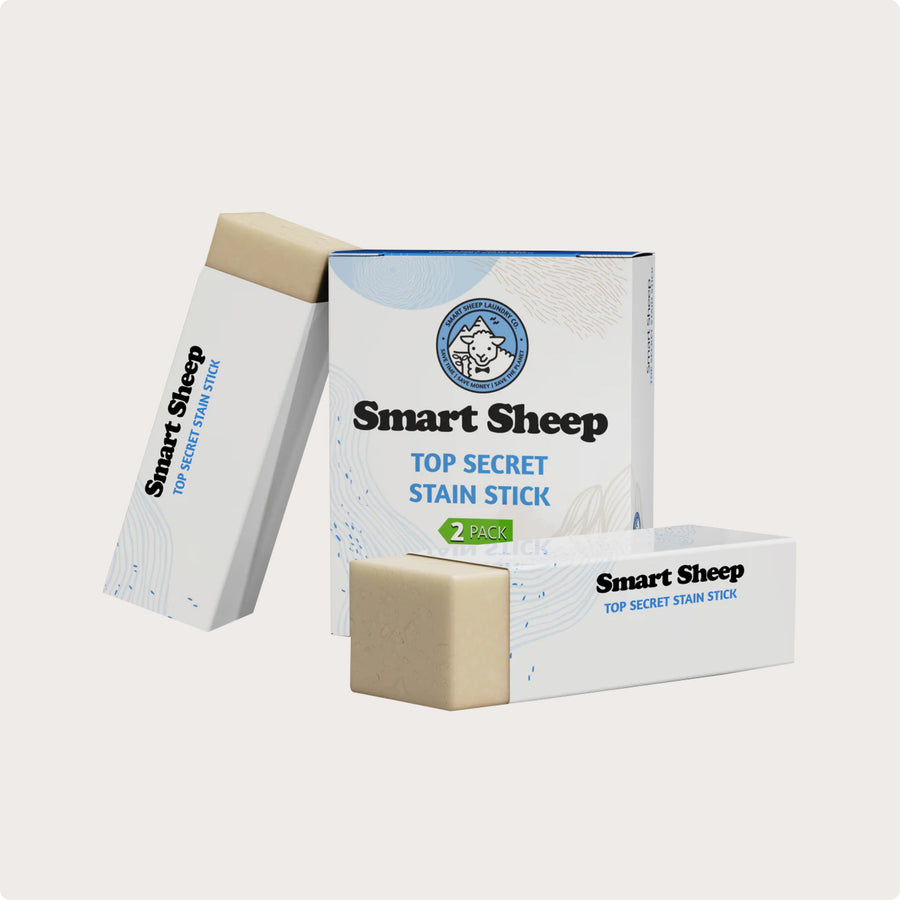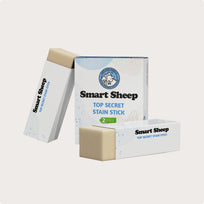 Eco-Friendly "Top Secret" Stain Stick (Free)
---
---
Works like magic - Discover the Smart Sheep top secret stain stick and get gleaming laundry effortlessly. Your purchase today comes with 2 sticks of our powerful laundry stain remover. Your stain-fighting secret is safe with us!




Unbelievably Effective & Easy To Use - Smart Sheep stain remover for clothes helps remove stubborn stains in 3 easy steps. Our unbelievably effective stain remover works on most baby, food, drink, pet, grass, and blood stains.


Super Convenient & Safe - The Smart Sheep spot remover for clothes is crafted with a top-secret formulation that's gentle on the skin, safe for kiddos, and super effective. Your new stain treater is perfect for home or travel.


Plastic Free Packaging - We care about mother earth as much as you do! That's why our stain stick laundry stain remover is made with plastic-free packaging. Your purchase comes in a compact box to help reduce environmental impact.



Mom's Trust Smart Sheep - Moms say, "I don know what's in this stain remover stick, but it's super effective on grass stains." Check out our storefront for our full line of Smart Sheep laundry detergent products today.
Free Shipping on all US Orders